Newsroom
Established in 1952, Randolph-Brooks Federal Credit Union is a full-service financial cooperative whose mission is to improve members' economic well-being and quality of life.
For media inquiries, please contact our media relations team at press@rbfcu.org.
It's 2020, and we are jumping into a new decade with new opportunities for RBFCU. We can say 2019 gave us a good view of what's ahead, and our look back showed us this was another breakthrough year for our employees and our growing relationships with RBFCU members.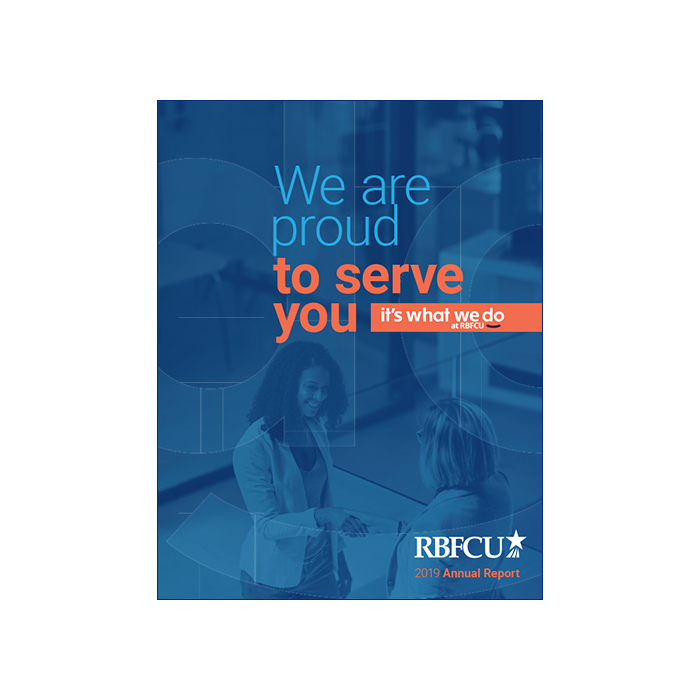 Latest newsletters

FAQs