Premier Rate Mastercard® Credit Card
Enjoy a lower rate on all of your purchases.
The RBFCU Premier Rate Mastercard gives you the flexibility you need to pay off credit card balances quickly. With a great, low rate, you can make large purchases without the higher interest other credit cards charge. The Premier Rate Mastercard includes:
$0 Fraud Liability on Unauthorized Purchases
$1 Million in Travel Accident Insurance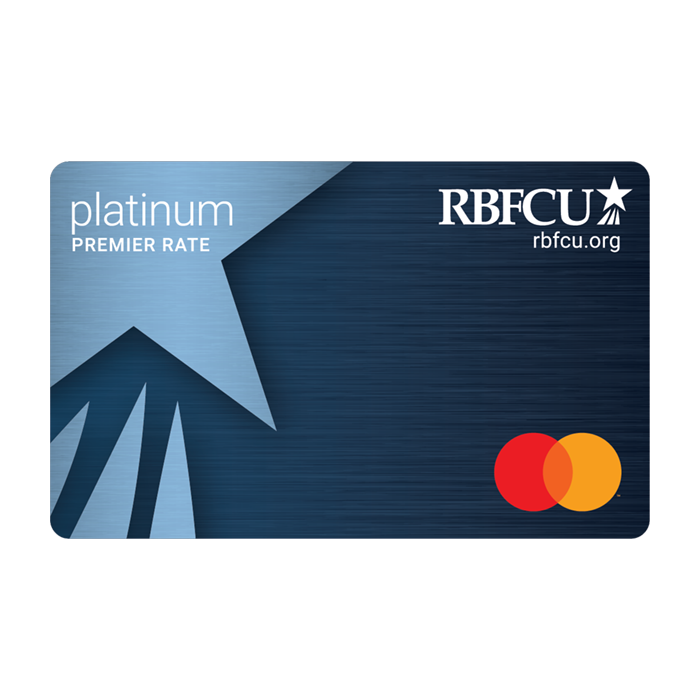 Get peace of mind with your RBFCU Mastercard.
The RBFCU Premier Rate Mastercard helps protect you and the purchases you make with the following benefits and features:
Mastercard Zero Liability Protection
You're not responsible in the event someone makes unauthorized purchases with your card.
24/7 Fraud Monitoring
24/7 fraud monitoring and alerts via email, phone and text if we notice suspicious activity on your account.
Contactless and Mobile Wallet Payments
Adds additional security with the use of tokenization to mask your actual card number.
Membership eligibility required. Credit cards are subject to credit approval. Program availability, rates and terms are subject to change. The 2.9% Annual Percentage Rate (APR) is a promotional rate for only Balance Transfers and Cash Advances made during the first 90 days your account is open. Purchases are not included. We will not charge you any interest on purchases if you pay your ENTIRE balance, including Balance Transfers and Cash Advances, by the due date each month. If the ENTIRE balance is not paid, then interest will be charged on any purchases, and the promotional interest will be charged on the Balance Transfers and/or Cash Advances made during the first 90 days of the account opening. Promotional rate balances will remain at 2.9% APR for twelve months starting from the date of the initial Balance Transfer or Cash Advance request. Beginning with the thirteenth month, any remaining balance will be repriced to an APR of % to % for a Premier Rate credit card, % for a World Cash Back credit card, or % for a Business Select credit card based on your creditworthiness and other factors. These APRs will vary with the market based on the Prime Rate. Cash back rewards are not earned on Balance Transfers or Cash Advances. Balance Transfers may not be used to pay RBFCU accounts. A fee equivalent to 2% of the amount of each Cash Advance and Balance Transfer will be assessed. This will be charged separately from the amount of your Cash Advance or Balance Transfer request.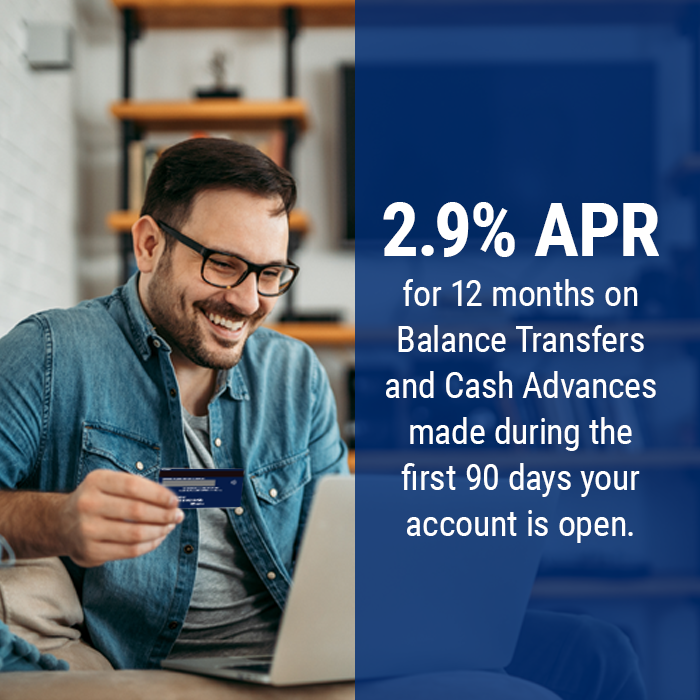 Stay updated on the latest promotions, exclusive offers, contests, sweepstakes, giveaways and more available to RBFCU Mastercard cardholders.