RBFCU Wealth Management
Custom, comprehensive advice and investment portfolio strategies
Schedule an appointment | Meet our team | Contact us
Explore and identify strategies that can help you build, manage, preserve and transition significant wealth and assets in ways that reflect your vision and values — all with the help of our dedicated team of financial advisors. Through conversations and regular one-to-one reviews of your portfolio, we'll work together to build out a holistic wealth management plan, one tailored to your unique priorities and risk preferences.
Discover our resources at work for you
What we offer
Comprehensive goal-based advice and guidance
Streamlined investment portfolio solutions
Cash flow, income analysis and banking strategies
Business owner services, including succession planning and exit strategies
Tax management strategies
Advanced insurance strategies
Philanthropic and charitable giving solutions
Retirement planning
Estate, trust and legacy planning strategies
What sets us apart
Personalized service

from a team experienced at assisting high-net worth individuals and families1

Strategic planning

to support your exploration and implementation of more sophisticated wealth management

Access to a broader network

of legal, tax, real estate and estate planning professionals
RBFCU Wealth Management, The Garner Davis Group
A financial advisory practice of Ameriprise Financial Services, LLC
Our team uses a refined process to help successful professionals, families and business owners put together every piece of the puzzle as they advance their personal and financial goals — including work-optional lifestyles.
From the start, we work diligently to help our clients define and organize their resources, risks and opportunities so that they can feel more confident in the choices they make. Clients are drawn to our personal services, rigorous attention to detail and assurance of privacy as well as how readily our process, strategies and solutions integrate with work already underway with their existing legal and tax firms.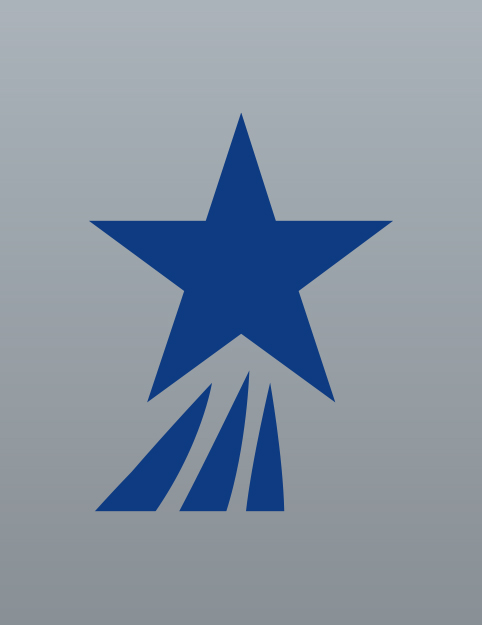 Dwan Niemeyer
Client Service Associate
---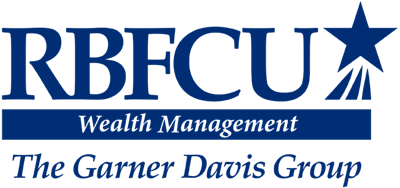 Can I meet with an RBFCU Wealth Management financial advisor at my local branch?

No. RBFCU Wealth Management financial advisors have offices outside of RBFCU branches. If you feel that your financial situation requires a comprehensive range of wealth management solutions, please complete this form to request an appointment.

RBFCU Investments Group financial advisors, however, serve a wider array of members interested in investments and retirement and therefore do meet regularly in branches.

Are there fees to use your wealth management service?

An initial consultation with an RBFCU Wealth Management financial advisor may be arranged at no cost and no obligation to you. Future management costs, however, may apply depending upon the specific services you choose.

How long will it take for an RBFCU Wealth Management financial advisor to contact me?

Our goal is to respond to you within one business day to confirm appointment details.

Does RBFCU Wealth Management offer legal services?

Although RBFCU Wealth Management does not offer legal services, financial advisors may make referrals to attorneys and firms within their professional network.
Last updated August 2023
Sources
1RBFCU Wealth Management financial advisors serve RBFCU members who meet specific criteria (e.g., individuals and families with significant existing financial assets). Investment minimums may apply. For more general investment and financial planning advice, please contact RBFCU Investments Group. For other credit union-related inquiries, please contact the RBFCU Member Service Center.
Disclosures
Investment products are not insured by the FDIC, NCUA or any federal agency, are not deposits or obligations of, or guaranteed by any financial institution, and involve investment risks including possible loss of principal and fluctuation in value.
Ameriprise Financial Services has a partnership with this financial institution to provide financial planning services and solutions to clients. The financial institution is not an investment client of Ameriprise but has a revenue sharing relationship with us that creates a conflict of interest. Details on how we work together can be found on ameriprise.com/sec-disclosure.
Ameriprise Financial is not affiliated with the financial institution or Member Trust Services.
RBFCU Investments Group is a financial advisory practice of Ameriprise Financial Services, LLC.
RBFCU Wealth Management, The Garner Davis Group is a financial advisory practice of Ameriprise Financial Services, LLC.
RBFCU Wealth Management is a division of RBFCU Investments Group LLC.
The initial consultation provides an overview of financial planning concepts. You will not receive written analysis and/or recommendations.
Ameriprise Financial, Inc. and its affiliates do not offer tax or legal advice. Consumers should consult with their tax advisor or attorney regarding their specific situation.
Ameriprise Bank, FSB provides deposit, lending, and personal trust products and services to its customers, including clients of Ameriprise Financial Services, LLC. ("AFS"). Ameriprise Bank, FSB and AFS are subsidiaries of Ameriprise Financial, Inc. AFS financial advisors may receive compensation for selling bank products.
Investment advisory products and services are made available through Ameriprise Financial Services, LLC, a registered investment adviser.
Securities offered by Ameriprise Financial Services, LLC. Member FINRA and SIPC.