Business Services
Tools you need to help your business succeed
Through our services and business partners, we can provide your business with low-cost, high-value business products and services that make it easier to transact, transfer funds, receive payments and more.
Merchant Services
Access to a variety of financial tools to keep your business running smoothly.
eCommerce
Accept credit, debit and mobile device payments
Point of sale hardware and software solutions
Terminals/Card readers
Automated Clearing House (ACH)
Improve the speed and reliability of your business payment processing.
Payroll direct deposit
Electronic collections for payments, fees, dues, donations and other funds
Payments and payment scheduling
Payroll Processing
Complete payroll processing solution to manage your business needs.
Full-service payroll
24/7 access
Single point of contact
Guaranteed filings
Guest User
Allows eligible business account owners to share secure account access with trusted business associates.
No need to share account owner login credentials
Allow trusted partners to view account details, download transaction history or make online deposits
Your business must have a tax identification number in order to qualify for Guest User.
Setting up or changing payment processing doesn't have to be a huge ordeal. With the RBFCU Instant Merchant Account, powered by Newtek, you get the security and peace of mind of your own merchant ID with industry leading processing speed. Plus, you get our competitive processing rates, and the benefits of live, U.S.-based customer support 24/7.
With the RBFCU Mobile Deposit app, you can deposit checks to your RBFCU accounts anytime, right from your computer!
This easy-to-use app was designed for members to quickly make multi-check deposits from a computer running Windows 10 or higher, and using a high-performance check scanner.
To download and use the app, sign in to your Online Banking account. Then, follow these instructions to install the app on your computer.
Additional qualifications apply to use RBFCU Mobile Deposit. All deposits, including Mobile Deposits, are subject to the RBFCU Funds Availability Policy. Certain restrictions, including daily and monthly deposit limitations, may apply.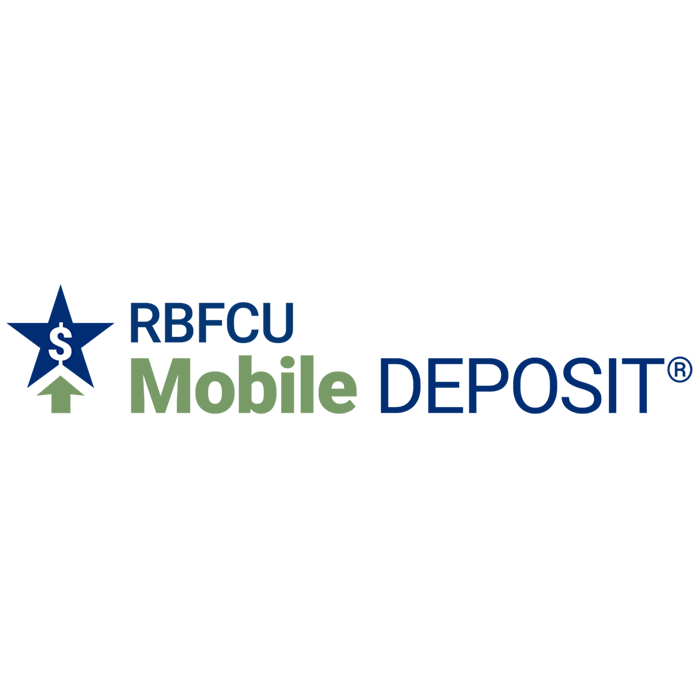 If you're seeking to provide benefits for your employees, our partners at RBFCU Investments Group can help. We make the following value-added benefits available to you and your employees:
Business-owner financial planning services
IRA, SEP and 401(k)
Insurance services, including life and disability
Contact our Business Services Team
Interested in learning more about how RBFCU's business services can help you succeed? Click below to complete our contact form and a member of our Business Services Team will contact you within 48 business hours.
Fees may be assessed for ACH origination.
Investment products are not insured by the FDIC, NCUA or any federal agency, are not deposits or obligations of, or guaranteed by any financial institution, and involve investment risks including possible loss of principal and fluctuation in value.
1Ameriprise Financial Services has a partnership with this financial institution to provide financial planning services and solutions to clients. The financial institution is not an investment client of Ameriprise but has a revenue sharing relationship with us that creates a conflict of interest. Details on how we work together can be found on ameriprise.com/sec-disclosure.
RBFCU Investments Group is a financial advisory practice of Ameriprise Financial Services, LLC.
Ameriprise Financial and the financial institution are not affiliated.
Investment advisory products and services are made available through Ameriprise Financial Services, LLC, a registered investment adviser.
Securities offered by Ameriprise Financial Services, LLC. Member FINRA and SIPC.