Title Insurance
Providing the security you need for your home purchase
RBFCU's preferred title company will help you secure title insurance for your home, which protects you and your lender. We'll help you complete the paperwork needed to finalize your loan and the purchase of your property.
Convenience
Finalize and close on your loan at one of our many RBFCU branch locations across Texas. Our preferred title company is licensed in more than 25 Texas counties and provides easy, efficient service options in Austin, Dallas-Fort Worth, Houston, San Antonio and surrounding areas.
No nickel-and-diming on fees
Our fees are straightforward. You won't see miscellaneous add-ons for photocopies of legal documents, deed restrictions, courier charges or delivery service to local realtor offices.
Low overall costs
Our title settlement fees are affordable and don't require any guesswork because we charge the same across the board. RBFCU's preferred title company charges a flat settlement fee for all transactions and does not vary costs or expenses based on your loan amount or type.
Why do I need title insurance on my home purchase?
Title insurance provides protection by covering issues that could arise with the property's title and background paperwork. Title insurance protects the property and the lender from issues, including:
Liens and encumbrances
Fraud or errors in recording legal documents
Estate planning defects by previous property owners, including unacknowledged heirs or improper probating of a will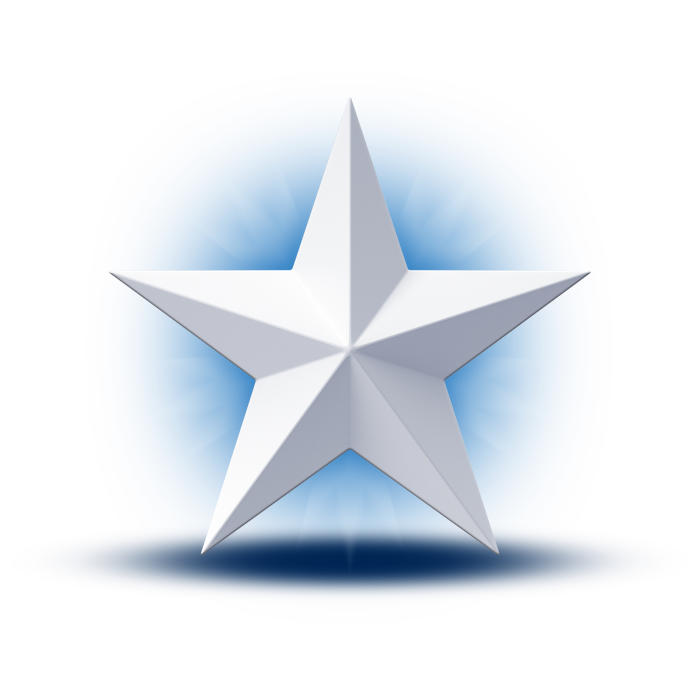 Contact our title specialists today to schedule an appointment:
Calculators
What will my closing costs be?

How much home can I afford?

How much should I put down for a new home?

How much will my mortgage payments be?

Should I pay points to lower my mortgage loan rate?
FAQs
Title insurance is an insurance policy that covers the insured party against losses, up to the policy amount, resulting from disputes over the rightful ownership of a piece of real estate property. No title company can guarantee that a purchaser of real estate property is the owner of the property. The title company reviews all recorded documents related to the property and makes a judgment related to the ownership of the property. If they feel comfortable that you should be the owner of the property, the title company will issue a policy covering you against loss if for any reason you are not the proper owner of the property.

What are the benefits of title insurance?

For lenders, a mortgagee title insurance policy protects the lender from a loss incurred, up to the loan amount, in financing a piece of real estate resulting from an invalid or inferior lien position. A mortgagee title insurance policy allows the lender to originate real estate loans without having to have a real estate attorney review each loan. For the homeowner, an owner's title insurance policy protects the owner from a loss, up to the policy limit, resulting from a future claim against their ownership of the property.

When can I use Preserve Title?

There are several ways to use Preserve Title. When selling property through a real estate agent, instruct the agent to use Preserve Title as your closing agent. When selling a property on your own, include Preserve Title as the closing agent on your contract. When purchasing property, the seller normally chooses the title company to use, but it is still an item you can negotiate with the seller. Inform the seller and real estate agent of Preserve Title's fees and settlement services. When refinancing your property, instruct your mortgage lender to use Preserve Title and ask them to fax their closing instructions to us. When building a home instruct your builder and lender, if applicable, to use Preserve Title as your closing agent. For more information, call us at 210-945-3370. The Preserve Title fax number is 210-945-3356. You may also email us at info@preservetitle.com.

What benefits do I receive by closing my transaction through Preserve Title?

When you use Preserve Title for your closing transaction, you can save both time and money. We offer fast turn-around times for Atascosa, Bexar, Comal, Guadalupe, Hays, Kendall, Medina, Nueces, Travis and Williamson counties. A low settlement/escrow fee, which does not vary based on loan amount or type. No fee for delivery/courier service. No fee for photocopies of legal documents or deed restrictions.

What's the difference between Title Insurance (Mortgagee Title) and Owner's Title Insurance?

Mortgagee Title Insurance is taken in the loan amount and protects the lender. It is important to note the policy is only good on a specific loan. If you refinance, pay off or obtain a new loan, a new policy is required. An Owner's Title Insurance policy is purchased at the time a property is purchased and protects you, the buyer. This insurance policy remains in effect until you sell the property.
Closing cost estimates are subject to change without notice and are provided for reference only. Owner's title policy fee is determined by the Texas Department of Insurance and is approximately 1 percent of the sales price when selling. Fee is $100 if simultaneously issued with the OTP. Mortgage title policy fee will be approximately 1 percent of loan amount if not simultaneously issued with an OTP. Preserve Title Company LLC is a subsidiary of RBFCU Services LLC. RBFCU Services LLC is affiliated with Randolph-Brooks Federal Credit Union (RBFCU).