Really Free Checking Account
Earn cash back — every time
An RBFCU debit card and checking account gives you more when it comes to your money.
A cash back debit card gives you real purchasing power: no monthly maintenance fee, no minimum balance requirement and 10 cents in cash back rewards on every debit card purchase!
10 cents cash back with every debit card purchase
Easy, convenient mobile access for transfers, account review and more
No monthly maintenance or minimum balance fees
Freedom Debit Card
With this free checking account, you'll also have access to additional benefits that help you save time, save money and earn money, including:
Minimum opening deposit for an account is $0
24/7 fraud monitoring and $0 liability of debit card purchases
Free online bill pay
Earn interest/dividends monthly
Mobile payment compatibility for added convenience at thousands of merchants
Free standard checks when ordered online
Free ATM services through RBFCU ATMs, the CO-OP network
Set card usage alerts through the Manage Cards feature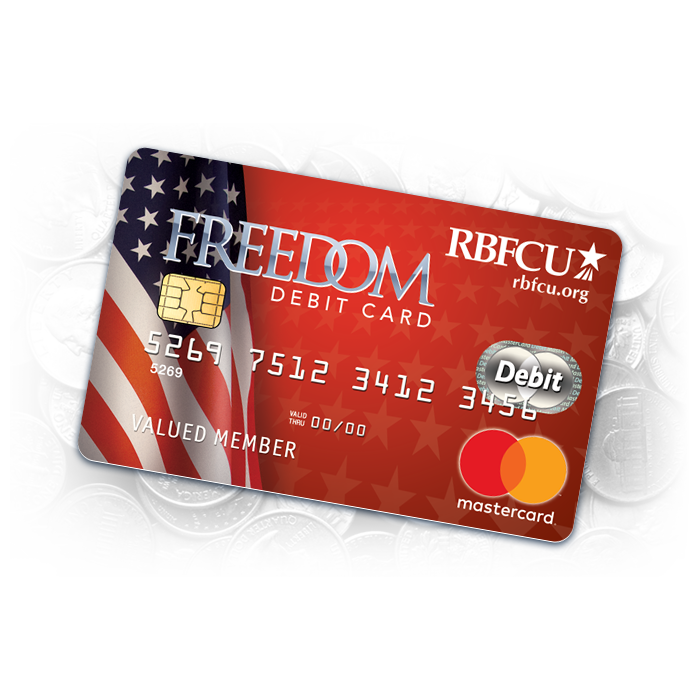 "This account is by far the best I've ever had. The cash-back rewards, ease of using the mobile app and member service is outstanding."
How to Order Checks
Yes, even your checks are free!
In addition to your Freedom Debit Card, you also have access to free printed checks with your Really Free Checking account.
Place an order for your checking account checks by calling one of our representatives at 1-800-580-3300 or follow these instructions to order online:
1. Sign in to your Online Banking account.
2. On your account summary page, click on the three vertical dots to the right of your checking account available balance.
3. Select "Order Checks" from the options under the 'I Want To...' drop down menu.
4. Follow the steps outlined on the "Check Orders" page.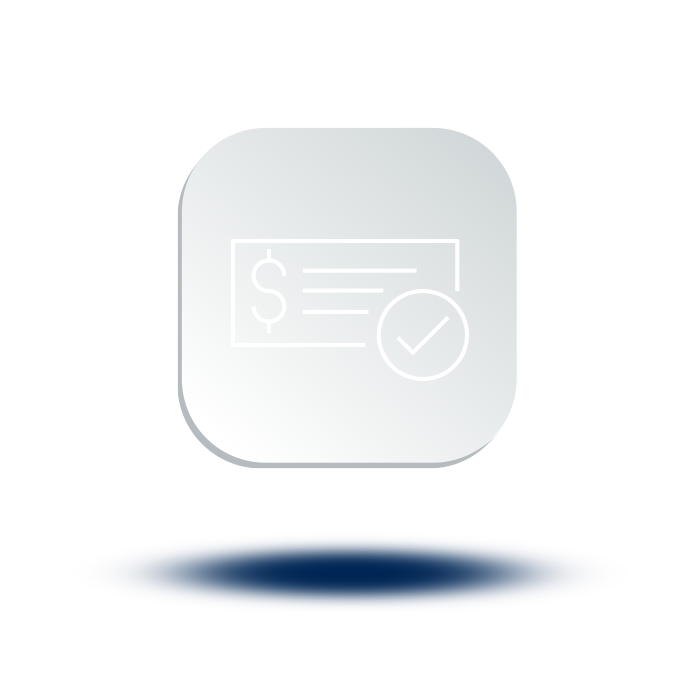 Calculators
How much am I spending?

What is it worth to reduce my spending?

How long will it take to save for a purchase?

How long will it take to become a millionaire?
FAQs
What is RBFCU's checking account routing number?

RBFCU's routing number is 314089681.

Can I open a checking account from the mobile app?

Yes, members can open checking accounts via the app. Log in using your credentials, then choose "Open Account" from the menu. From there, you can complete the application in just a few simple steps.

How do I download the RBFCU Mobile app?

RBFCU offers a FREE mobile application for both Android and iPhone devices.

For Android devices: Select the Play Store, search for RBFCU and download the app.
For iOS (Apple) devices: Select the App Store, search for RBFCU and download the app.

For full functionality, both the provider's software and RBFCU app version must be up to date.

I lost my card. What do I do?

To report a lost or stolen debit card, log in to your online banking account or the RBFCU Mobile app and choose "Manage Cards." From this screen, you can report your card as lost or stolen.

Alternatively, you can call our Member Service Center.

To report a lost or stolen credit card, contact our card servicing agent (1-866-317-0355 in the U.S. or 1-727-570-4881 internationally).

Why am I being asked for my ID on all transactions?

In order to protect you and your account, RBFCU must identify the transacting person on an account each time a transaction is made.
Membership eligibility is required. Programs subject to change; other restrictions may apply. The credit union reserves the right to determine if transactions processed under the 10 cents cash back program are usual and customary and to restrict privileges/accrued rewards. Photo ID required for all transactions at any RBFCU branch.