Mastercard® Credit Cards
Multiple options. Multiple benefits. Choose the perfect card for you.
Whether you want to pay off high-interest credit cards or are looking for a rewarding card for you or your business, there's an RBFCU Mastercard that's right for you.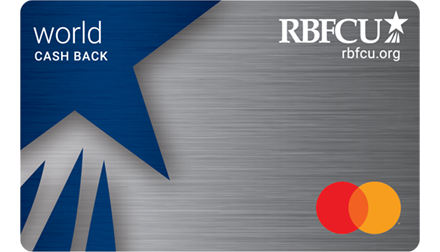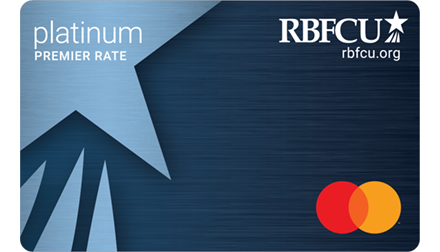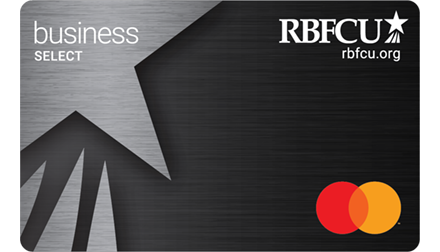 We make using your RBFCU Mastercard easier, including:
Membership eligibility required. Credit cards are subject to credit approval. Program availability, rates and terms are subject to change. The 2.9% Annual Percentage Rate (APR) is a promotional rate for only Balance Transfers and Cash Advances made during the first 90 days your account is open. Purchases are not included. We will not charge you any interest on purchases if you pay your ENTIRE balance, including Balance Transfers and Cash Advances, by the due date each month. If the ENTIRE balance is not paid, then interest will be charged on any purchases, and the promotional interest will be charged on the Balance Transfers and/or Cash Advances made during the first 90 days of the account opening. Promotional rate balances will remain at 2.9% APR for twelve months starting from the date of the initial Balance Transfer or Cash Advance request. Beginning with the thirteenth month, any remaining balance will be repriced to an APR of % to % for a Premier Rate credit card, % for a World Cash Back credit card, or % for a Business Select credit card based on your creditworthiness and other factors. These APRs will vary with the market based on the Prime Rate. Cash back rewards are not earned on Balance Transfers or Cash Advances. Balance Transfers may not be used to pay RBFCU accounts. A fee equivalent to 2% of the amount of each Cash Advance and Balance Transfer will be assessed. This will be charged separately from the amount of your Cash Advance or Balance Transfer request.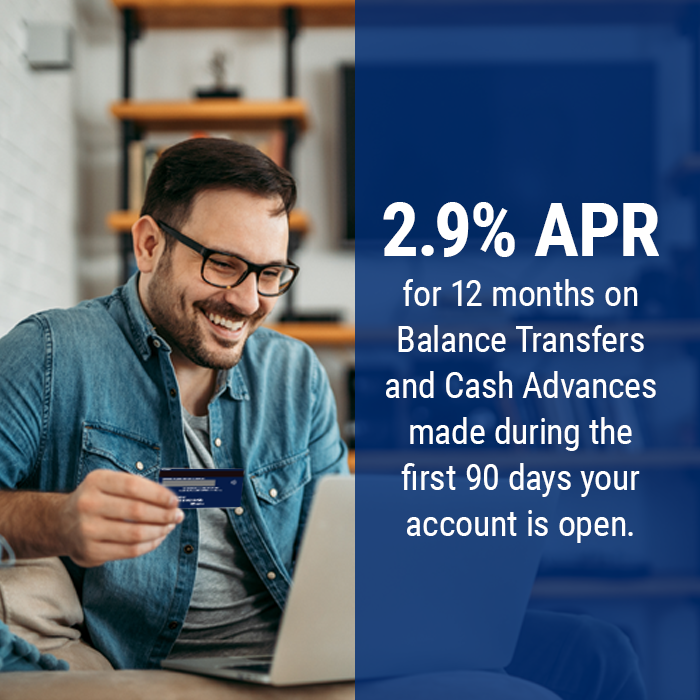 An RBFCU credit card comes with convenience, exclusive benefits and promotions.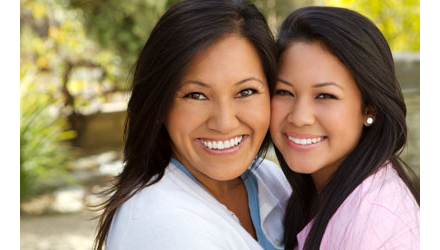 Adding an authorized user to your RBFCU credit card can be a simple and effective way to help establish someone's credit. There's no credit check and the primary cardholder's positive payment history helps build the authorized user's credit.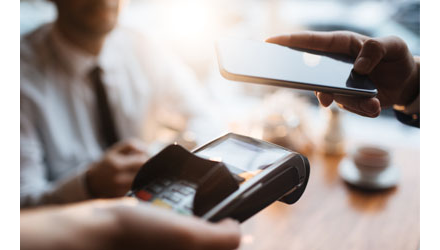 Breeze through checkout lines and have peace of mind knowing you have additional security with the use of tokenization to mask your actual card number.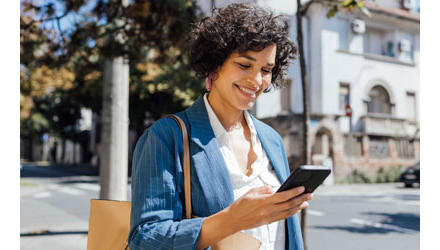 Stay updated on the latest promotions, exclusive offers, contests, sweepstakes, giveaways and more available to RBFCU Mastercard cardholders.
Explore video resources to help manage your RBFCU Mastercard credit card.
Membership eligibility required. Credit cards are subject to credit approval. Rates and terms subject to change.
Cash back is an enhancement to the RBFCU World Cash Back and Business Select Mastercard credit cards and may be discontinued at any time. Program availability, rates and terms are subject to change. The Cash Back rewards program pays a reward for each qualified purchase completed with your Card. ATM withdrawals, Balance Transfers, Cash Advances, finance charges, fees and any other non-purchase transactions do not qualify for rewards. The cash back is redeemable online, and payment of the reward may be made as a statement credit. Cash rewards are forfeited if your Card is closed before redemption. We reserve the right to disqualify transactions that are not usual or customary and are apparently structured or intended to abuse the program. Abuse of the program may result in loss of rewards and Card privileges. We may add to, change, or delete any of the terms of this program or discontinue this program at any time at our sole and absolute discretion.
Authorized users will have the same charging privileges as the primary cardholder but will not be financially responsible. The primary cardholder will be responsible for all transactions made by that person to the fullest extent permitted by law, including transactions for which you may not have intended to be liable, even if the amount of those transactions causes your credit limit to be exceeded. By adding a user, you authorize the person to use your account to the same extent you can, including but not limited to making purchases, requesting Balance Transfers and initiating Cash Advances. RBFCU provides account information to the credit reporting agencies for all account users. This information could impact an authorized user's credit score. When you add a user to your account, you're confirming that you have a relationship with the person or people whose name(s) and address(es) you've provided us, that all their information is correct, and that you have their consent to add them. You or the authorized user may terminate the authorized user's authority at any time by contacting RBFCU Payment Services at 210-945-3300, ext. 74571.