Current Cardholder Promotions
Discover all the latest promotions and exclusive offers available for your RBFCU Mastercard®. Check back often to stay updated on the most recent contests, sweepstakes, giveaways and more.
Our holiday gift to you! Free ShopRunner membership for all RBFCU Mastercard® cardholders.
Get free 2-day and return shipping at NeimanMarcus, Saks, Bloomingdales and 140+ stores online. Enroll by 11:59 p.m. on Dec. 31, 2018.
Credit and debit cardholders who register during the promotional period will have complimentary membership in perpetuity. As ShopRunner members, cardholders will have access to Free Two-Day Shipping and Free Return Shipping at 140+ leading U.S. merchants.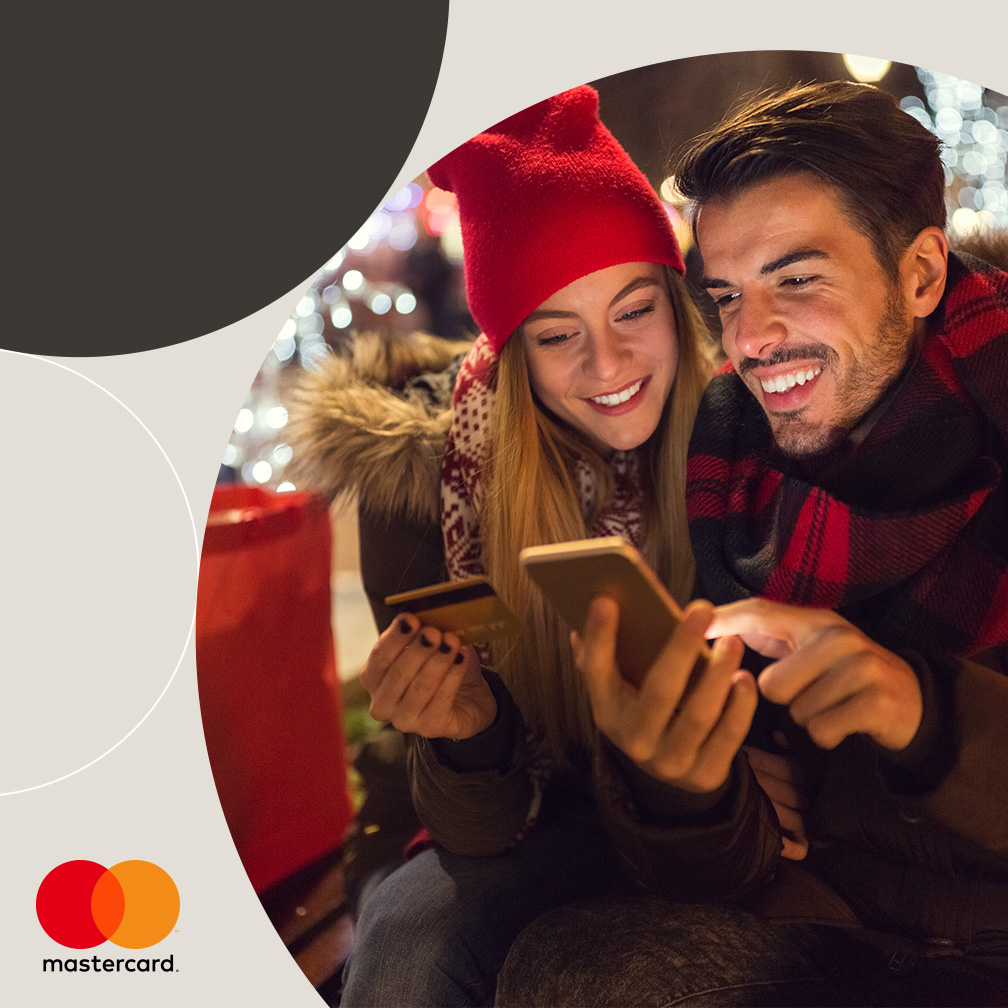 You could win a trip to Pebble Beach Food & Wine Festival!
Use your RBFCU Mastercard® to pay for your online shopping and other everyday purchases between Oct. 1 and Dec. 31, 2018, and you could be surprised with a Pebble Beach Food & Wine festival experience.*
Trip includes VIP events with celebrity chefs and sommeliers, world-class dining, spa and golf activities and more!
To learn more, visit PricelessSurprises.com.
*NO PURCHASE NECESSARY. Void where prohibited. Open to U.S. cardholders 21+ as of 10/1/18. Debit PIN & International transactions ineligible. Ends 12/31/18. Non-ecommerce Mastercard transactions also qualify. Restrictions apply. Click here for Official Rules and complete details.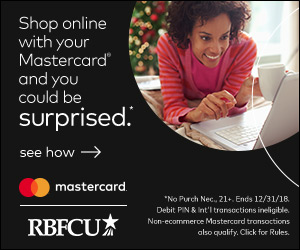 Membership eligibility is required. Credit cards are subject to credit approval. Rates and terms subject to change; other restrictions may apply. These APRs will vary with the market based on the Prime Rate. The 0% Annual Percentage Rate (APR) is a promotional rate for only balance transfers and cash advances made during the first 90 days your account is open. Purchases are not included. Promotional rate balances will remain at 0% APR for twelve full billing cycles starting from the date of the initial balance transfer or cash advance request. Beginning with the thirteenth billing cycle, any remaining balance will be repriced to an APR of 9.45% to 18.00% for a Premier Rate credit card or 11.65% to 18% for a CashBack Rewards card based on your creditworthiness and other factors. All purchases made during the promotional period and thereafter will be at the previously stated APR ranges for the respective Mastercard products. Contact the Consumer Lending Center for complete details.