RBFCU's Berenice Villarreal Wins 2022 NAFCU Professional of the Year Award
LIVE OAK, Texas (Aug. 31, 2022) — Berenice Villarreal, Senior Vice President-Chief Risk Officer of Randolph-Brooks Federal Credit Union, was chosen as Professional of the Year by the National Association of Federally-Insured Credit Unions (NAFCU). Mrs. Villarreal, who has served at RBFCU for more than 16 years and was named Chief Risk Officer in 2017, will join other winners of NAFCU's 2022 Annual Awards Competition and will be honored during NAFCU's Congressional Caucus in Washington, D.C. Sept. 11-14.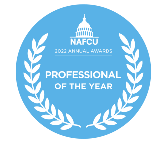 "Berenice's career at RBFCU shows that she has developed quickly into an effective senior leader who has gained trust through several levels of the credit union," RBFCU President/CEO Christopher W. O'Connor said. "Our fast growth at RBFCU has been safeguarded by a team that has Berenice as a key contributor. Berenice's work assures our regulators that we are dedicated to compliance and we know that the high-value products and services we continue to offer to our members maintain our credit union's soundness and security.
"Berenice has been recognized as Professional of the Year by NAFCU for many good reasons. She is an excellent representative of the credit union movement as she volunteers with important community initiatives. She willingly steps up, through her personal life and professional responsibilities, to make a difference. She is extremely deserving of this, and we are proud of her."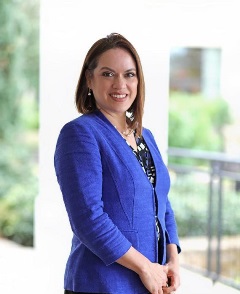 Mrs. Villarreal is Board Chair at Endeavors, a San Antonio-based nonprofit organization that serves vulnerable people in crisis through comprehensive, effective, and innovative services that empower them to build better lives for themselves, their families, and their communities. Assistance is provided to a wide-ranging population that needs aid, including veterans, those impacted by natural disaster and immigrants.
Mrs. Villarreal immigrated to the United States from Mexico with her father and mother before she received degrees in accounting and finance from UTSA in 1999. Mrs. Villarreal and her husband, Jose Villarreal, are the parents of four children, two of which they adopted from foster care within the past three years.
This year's NAFCU Annual Awards Competition honors eight winners in total and was selected by a committee of credit union leaders. Nominees for CEO of the Year, Credit Union of the Year, Professional of the Year and Volunteer of the Year were judged in two categories: credit unions with assets of more than $250 million and those with assets of $250 million or less. Mrs. Villarreal was a winner among credit unions with more than $250 million in assets.
In addition to being formally recognized during Caucus, Annual Awards Competition winners will also be profiled in the September-October edition of The NAFCU Journal magazine.
About Randolph-Brooks Federal Credit Union
Established in 1952, Randolph-Brooks Federal Credit Union is a full-service financial cooperative whose mission is to improve members' economic well-being and quality of life. With assets exceeding $15 billion, RBFCU serves more than 1 million members at 62 branch locations throughout Texas.
Media Contact
Salvador Guerrero, Assistant Vice President-Communications
sguerrero@rbfcu.org
210-637-4287