8 Common Challenges of Selling a Luxury Home
Value, location and amenities are among the core qualities that make your home special,1 according to the National Association of Realtors. Yet sometimes even with great features and impressive curb appeal, selling a home can create unique challenges, especially when it comes to luxury homes.
Working with a seasoned real estate professional who specializes in marketing premium Central Texas properties, however, can be key to successfully navigating a sale. Because they're familiar with current, local market trends, these agents have insights, connections and experience you can leverage.
For further insights on this topic, consider the following eight potential challenges to selling your luxury home — and how a local luxury agent can help you navigate them optimally.
1. Finding the right buyer
While preparing to market your home, an agent can brief you on prospective buyer profiles that represent who might make an ideal fit for your home. Plus, insights gleaned from this process can help your agent highlight the assets and qualities that make your property shine.
Depending upon what they know about your potential buyers, the agent can then market your luxury home through targeted advertising such as:
Multiple Listing Services (MLS)
Real estate apps
Custom promotional websites
Local realty magazines
They'll likely cast a wide net, one designed to capture interest from local buyers as well as newcomers who currently live hours — if not half the world — away. Ideally, a good luxury agent will have a robust professional profile and network2 to connect with agents and buyers interested in finding properties like yours.
2. Getting the right pictures to market your home
In the world of luxury real estate, a picture is worth a thousand words — and videos can speak volumes. According to the National Association of Realtors, 47% of homebuyers begin their process online,3 whether they're looking down the street or anticipating a cross-country move.
So when interviewing a prospective real estate agent, ask them for tips and resources on staging your home4 optimally. Inquire about how they'll use photos and videos to craft a compelling digital tour. Is your home uniquely suited to being seen from a bird's eye view? Ask your agent if aerial photos are worth the investment.
3. Meeting modern expectations about smart home technology
Today's homeowners want technology at their fingertips that makes it easy to manage their homes and customize their living experiences. Thus, it's no wonder that the Institute for Luxury Home Marketing lists home security systems, appliances, thermostats and entertainment systems among the most sought-after luxury smart home features.5
To capitalize on buyers' expectations, consult with an agent about popular technology that might be worth adding to your home prior to listing your property. If you decide to make enhancements, your agent also should be able to provide you with a referral to someone who specializes in updating smart home technology at a good price.
4. Standing out in a saturated market
When multiple houses are on the market at the same price point, sellers may wonder how their suburban home, downtown condo or ranch will stand out in the crowd. A good luxury agent, however, knows that marketing a home well in a competitive market demands that listings and photography highlight what sets your home apart from other listings (e.g., solar panels, environmentally-conscious design, gorgeous landscaping, unique building materials or one-of-a-kind architectural elements). They might also want to highlight your property's proximity to conveniences like shopping and restaurants or other distinctive neighborhood amenities.
5. Making your home move-in ready
With busy lives and an abundance of options available to them, today's luxury homebuyers understandably seek move-in-ready homes. That's why your agent will want to walk through your home, to ensure the property is in pristine, market-ready condition before making a listing public.
Fortunately, if you're too busy to take on the fine details yourself, your agent can help you hire professional cleaners, landscapers, designers, stagers and other service providers. They can also help you hire someone who will keep your home looking its best as long as it stays on the market.
6. Ensuring privacy and security meet buyer expectations
Premium homebuyers are often concerned about privacy and security. Share with your real estate agent any high-quality home security property features such as a gated driveway, surveillance cameras or security-staffed neighborhood access. They may want to highlight those features in the listing. Again, if there's room for improvement, an experienced agent should be able to provide a referral to a privacy tech pro.
7. Managing the sales cycle
Because luxury properties often can take longer to sell than more modest homes, it's important to enter the market from a position of strength. An experienced agent will work hard to price and promote your property appropriately for the local market.
Still, even with good pricing and a solid marketing plan, unanticipated economic or seasonal changes can cause a home to stall out during the sales cycle. And if a luxury property has been on the market for a while, it may appear stale and unattractive to potential buyers.
Should that happen, speak with your agent about strategies to get things moving, such as updating your property further, reducing the price or refreshing your MLS listing. New photographs, updated descriptions, different marketing approaches or even a full redesign of the property's promotional website can also help put a fresh spin on your property — and hopefully catch buyers' eyes again.
8. Competing with new construction
It's no secret that new luxury home construction projects can pose a challenge to the sale of existing nearby high-end properties. A real estate professional who is familiar with the area and your home will know how to market your property in ways that emphasize its unique qualities (e.g., established landscaping, mature trees and architectural details) over newer properties.
The takeaway
Selling a luxury home often requires a highly strategic and tailored approach, which is why so many people count on experienced real estate professionals.
Are you planning to sell or buy a luxury Central Texas property soon? Let us help you navigate the process. Remember that RBFCU's preferred real estate partner, Kuper Sotheby's International Realty, is here to help you move beyond your expectations toward an extraordinary real estate experience.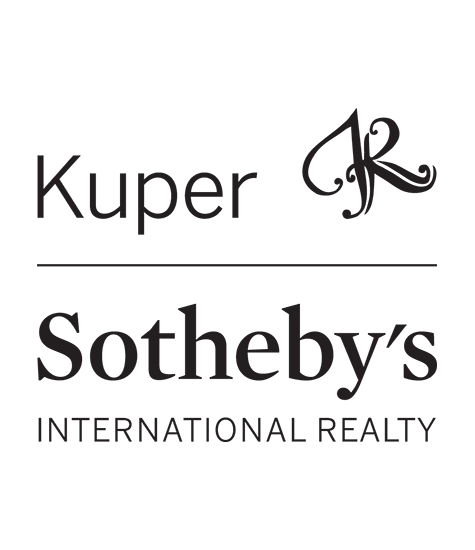 Information in this article is general in nature and for your consideration, not as financial advice. Please contact your own financial professionals regarding your specific needs before taking any action based upon this information.