Protect Your Passwords
Why It's Important
When you stay on top of your passwords for any online account and take an active hand in seeing that they are secure as possible, you are protecting yourself and your family from threats to your personal information. Keeping your passwords safe is not hard to do, and it takes less time than you might think.
Your hesitancy to act could leave you open to long-standing security issues. It may take them months of work, but scammers can acquire passwords and use them to compromise your accounts on online platforms. Most commonly, this is done through a scam known as credential stuffing.
In 2018, the health and wellness app myfitnesspal suffered a massive breach that compromised user data, including passwords. Two years later, a pair of insurance companies reported that their member portals had been accessed by hackers reusing credentials stolen in the 2018 attack.
Protect your passwords. According to Consumer Reports and businessinsider.com, here's what you should consider:
Don't recycle your passwords: Remember, if your password was compromised before, you still are at risk if you commonly use the same password on other platforms. Use different passwords for different sites.
Use a password manager: These services are helpful if you are following the advice to use multiple passwords. These services allow you to generate, retrieve, and create top-of-the-line passwords for each of your accounts, using strong encryption to protect them. Password manager services often also make sure the website you think belongs to your bank actually does before you hand over your credentials. All you have to do is remember the one password you create for the service.
Use two-factor authentication: Whenever possible, use some form of two-factor authentication so a cracked password isn't as likely to compromise your account. Also known as 2FA, this is a usually a numeric code sent to your phone or device that you must enter before a site allows you access. Experts contend that combining two-factor authentication with machine-generated passwords renders most user accounts practically "uncrackable."
Make passwords long and complicated: Ideally, a password should be composed of a long string of characters. Use a dozen or more and string them together using an easy-to-remember phrase that only you know. Never use "password" or any form of that (password123).
All forms of fraud and cyber theft increase every year. The more active you are and the more careful you are in setting passwords will help you combat compromises to your financial or personal security.
RBFCU is proactive in providing you products that can help keep your peace of mind. MemberSafe® offers a number of benefits including timely alerts, in-depth monitoring all with affordable coverage.
Keeping your credentials safe is easy and takes less time than you might think. Here are some recommendations to help make your usernames and passwords more secure:
Use complex passwords for all your accounts:

Use 12 or more characters. The longer your password is, the harder it is to compromise.
Combine uppercase and lowercase letters, numbers and special characters like @, ! and $.
Get creative by swapping similar letters and numbers, like "7" instead of "L" or "n" instead of "u."
Substitute letters for words to create passphrases. For example, "RBFCU is the best credit union ever!" turns into "R1t8Cn3!"

Change your passwords on a regular basis, at least every 90 days.
Don't reuse your usernames and passwords. Create separate credentials for Online Banking and other personal accounts, such as your email or a favorite website.
Use a password manager. Password managers securely store your passwords in one place using one password, so you don't have to remember all your passwords or write them down. Most password managers will also suggest a unique, complex password when you're creating a new account or updating an existing one.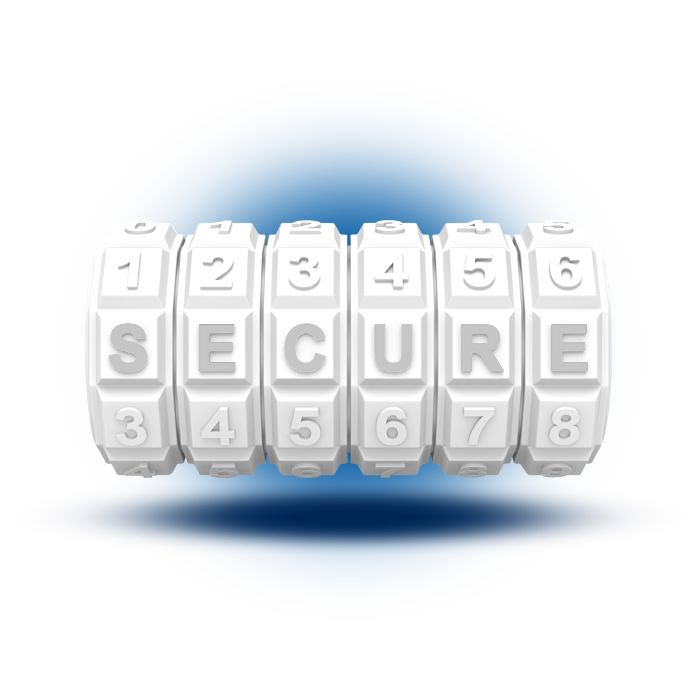 This article is intended to provide general information and should not be considered financial, legal or technical advice. Please consult a technology professional, financial professional or attorney's office before taking any action and to determine how the information provided in this article may apply to your situation.
MemberSafe® service is a personal identity theft protection service available to personal checking account owner(s), their joint account owners and their eligible family members. Family includes: Spouse, persons qualifying as domestic partner, and children under 25 years of age and parent(s) who are residents of the same household. Service is not available to a "signer" on the account who is not an account owner. Service is not available to businesses and their employees, clubs and/or churches and their members, schools and their employees/students. Personal Internet & Identity Coverage Master Policy issued to Econ-O-Check Association underwritten by insurance company subsidiaries or affiliates of American International Group, Inc. Services and benefits for cellular telephone coverage are insured under a policy from Plateau Casualty Insurance Company, 2701 North Main Street, Crossville, TN. The description herein are summaries only and intended for informational purposes only and does not include all terms, conditions and exclusions of the policies described. Please refer to the actual benefits for terms, conditions, and exclusions of coverage. Registration/activation required. Cellular telephone bill must be paid using your RBFCU Checking, Savings or Credit Card account. Coverage for all claims or losses depends on the actual policy provisions. Availability of coverage can depend on underwriting qualifications and state regulations. Insurance products are not deposits; not NCUA insured; not an obligation of Randolph-Brooks Federal Credit Union (RBFCU); and not guaranteed by RBFCU or any affiliated entity.