Know All the Costs of Homeownership
Like most homebuyers, you've spent some time doing your research and have an idea of what you're looking to spend on a mortgage and down payment. However, when you start to dig a little deeper, you may realize there are more costs to consider before becoming a homeowner.
Here are all the additional costs you should take into consideration when planning to purchase your new home:
Closing costs
Closing costs are the fees you pay at the closing of your home. These costs include your loan origination fee, inspection, appraisal, surveying and broker fees, as well as title search, insurances and taxes.
Property tax
Property tax is an ongoing cost (as long as you own the property) and can vary by location and house. In most states, property tax is calculated based on the assessed value of the property and the local tax rate. This cost can be attached to your monthly mortgage bill through an escrow account.
Homeowners insurance
Before taking out a mortgage, your lender will require proof of homeowners insurance. This expense covers losses or damages to the house, with options to cover valuable items within and liability against accidents that might occur at the property. This cost can be attached to your monthly mortgage bill through an escrow account.
Mortgage insurance
If you don't have 20 percent of the final home sales price to put towards your down payment, you will likely need to obtain private mortgage insurance (PMI). This insurance protects the lender if you default on the loan. Annual mortgage insurance premiums can range from about 0.2 percent to over 1 percent of the total loan amount.
Utilities
Electricity, gas, water, sewer, internet, pest control and trash service expenses could add up to a substantial amount. Depending on the size of the house or how many rooms it has, you may use more electricity to light, cool or heat your home. Also, consider that you may use more water to keep your lawn green.
HOA
Many homes are located in neighborhoods that collect Homeowners Association (HOA) dues. These monthly dues vary by neighborhood and the amenities they provide, such as community pools and parks.
Maintenance and Repairs
Maintenance refers to ordinary expenses that come with running a home, such as lawn mowing, gutter cleaning and housekeeping. Repairs refer to anything that breaks, such as leaks or appliance wear. You may need to purchase tools, supplies and equipment to maintain your home yourself or prepare for the costs of hiring someone to take care of it for you.
If you're ready to start the homebuying process or would like to learn more, connect with a preferred agent today at realty@rbfcu.org.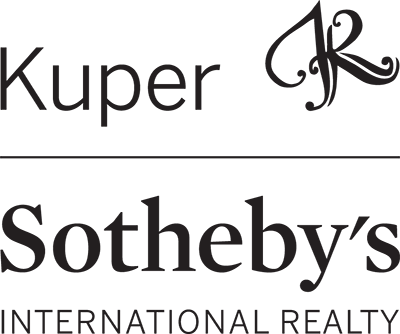 Kuper Realty Holding Company, LLC dba Kuper Sotheby's International Realty is a subsidiary of RBFCU Services LLC. RBFCU Services LLC is affiliated with Randolph-Brooks Federal Credit Union (RBFCU).