Steer Clear of 'Rookie' Homebuyer Mistakes
Imagine your home with a big backyard, large shade trees and a spacious deck. As you search for your next home, you may have all these items and more on your checklist. In fact, you may have also planned your first outdoor dinner party with friends.
Buying a home is part of the American dream, and although you have pictured exactly what you want in your home, your real estate agent could step in and ask "Do you like yard work?"
Like this question, there are many to consider when buying a home. A big backyard can be time consuming and expensive to maintain, not to mention the large water bill you may incur. That is why it's so important to have experts on your side; a real estate agent, mortgage professional and even financial professional can help you navigate through the process from start to finish.
Don't let these "rookie" homebuyer mistakes cost you:
1. Shopping for homes on your own. An agent can vet the homes for you, ask the tough questions and help you keep focused on the big picture — location, price per square foot, crime rates and resale value to name a few.
2. Letting emotion get the best of you. Emotional mistakes can cloud your judgment. It's important to take your time and analyze the situation so that you don't overpay for your dream home.
3. Skipping the loan pre-qualification. A seller is more apt to take you seriously with a pre-qualification letter from a lender. It's an assurance that you have proof of income and assets. A mortgage professional can help you determine how much house you can afford.
4. Emptying your savings. Sometimes the down payment on a house is just the tip of the iceberg. Be sure to consider all other costs associated with homeownership — closing costs, property taxes, moving expenses and even household essentials like appliances.
Buying a home comes with many decisions. It can be an enjoyable experience and sometimes a little scary, especially if you're a rookie in the housing market. It's important to be aware of the common homebuying mistakes and to partner with professionals who specialize in the real estate market.
If you're ready to start the homebuying process, connect with a preferred agent today.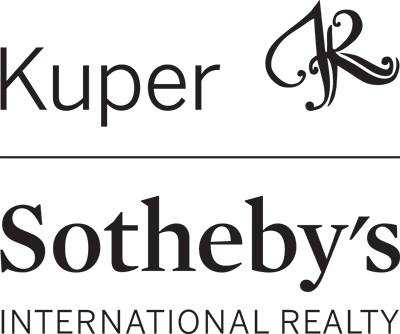 Information in this article is general in nature and for your consideration, not as financial advice. Please contact your own financial professionals regarding your specific needs before taking any action based upon this information.
Kuper Realty Holding Company, LLC dba Kuper Sotheby's International Realty, is a subsidiary of RBFCU Services LLC. RBFCU Services LLC is affiliated with Randolph-Brooks Federal Credit Union (RBFCU).