Understand Home Maintenance Before Buying
If you think you're getting a good deal on a home based on the premise that "it needs work," consider this advice from ConsumerAffairs: "You can get a great deal on a 'handyman special,' but if you aren't aware that is what you are getting, you could be in for a nasty surprise."
Even if you've settled on a home in a newer neighborhood that looks pristine, you can limit the possibilities for surprises by arranging a licensed home inspector to visit the property and issue a report before you close on the house. You may be saving a few thousand dollars because you bought a "handyman special," but those savings can be wasted — and then some — if you miss warning signs for major maintenance issues.
A recommendation from realtor.com includes not walking through an open house the way you walk through a museum. Keep this in mind: It's not just home improvements that can cost money; maintenance costs dollars, too.
Here are some considerations to make you aware of the importance of home maintenance before you buy.
• Not only should you hire a home inspector, you should be present during the inspection. If the home inspector doesn't like the idea, don't hire that person. A good home inspection should include any concerns that you may see.
• Look beyond paint. According to Forbes.com, it's fairly inexpensive to fix cosmetic issues (a bit of paint or some wallpaper). But making changes to kitchens and baths can be expensive. People look at creaky cabinets, aging appliances and worn counters and tend to focus on the cost of new ones. They sometimes forget about the cost of labor, which can double or triple the cost. That doesn't mean you should give up on a house in need of a significant maintenance fix, but you should factor in those costs when determining whether you can afford to buy.
• Your kids can help you possibly spot foundation issues, according to realtor.com. If they are with you while you're looking at a home, have them roll a marble slowly from one side of the floor. If it doesn't roll straight, this could be a sign of an uneven floor, and that could mean foundation problems. Other tipoffs: doors or windows that stick, and visible cracks above window frames.
• Speaking of floors, inspect the tile in kitchens and bathrooms. If the gaps or tiles are slightly uneven, it may indicate a DIY job. It may seem minor, but you should think twice if you know this house was flipped. Lazy tiling could indicate that multiple fixes — not just this one in the kitchen or bathroom — might have been done on the fly. Big bucks in potential repair or maintenance costs could be looming.
• Little things could add up, so walk through a home and look for signs that the owner might have neglected routine home maintenance. Issues such as burned-out lightbulbs, long grass, leaky faucets, or faded paint may sound like needless details. They could be signs that indicate the seller may have ignored other ongoing home maintenance tasks (regularly flushing the hot-water heater, changing air filters) that can cause real problems down the road.
• Water damage and mold might be detected when you open bathroom and sink cabinets. Take a look around water pipes or drains. Even small black or gray spots, or rust, indicate that more serious issues may be lurking. You can also check the caulking around faucets and tubs for black spots, and look for patches on the ceiling. Smell for musty odors, too. You can't check all of the plumbing, so look for condensation on windows or slightly bubbled or peeling paint around windows, doors or vents. This can indicate moisture in the walls and ceiling drywall.
• It's a good idea to ask questions about the nice extras you're paying for in the price of the house. You're going to keep paying for them. What's the upkeep for swimming pools, fancy heating and cooling systems and "out buildings" (sheds, separate garages, storage huts, barns, pump houses, etc.)? Maintenance doesn't stop behind closed doors.
Download our easy guide to learn about getting a mortgage and buying a home. Topics include:
Where should you start?
What can you afford to buy?
How's your credit score?
Down payment and closing costs
Understanding your mortgage payment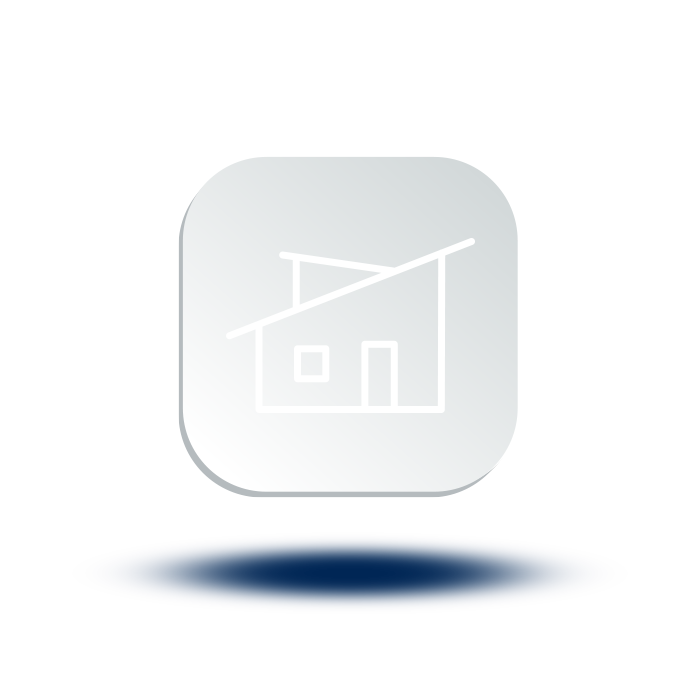 Information in this article is general in nature and for your consideration, not as financial advice. Please contact your own financial professionals regarding your specific needs before taking any action based upon this information.