6 Tips for Your Summer Vacation Budget
Want to travel this summer? So does everyone else. According to AAA, the insurance and travel services nonprofit, 35 percent of Americans pack their bags and take a trip between Memorial Day and Labor Day.
High demand always makes it challenging to find low prices. However, writers from Travel & Leisure magazine maintain that travelers can stretch their budgets in the warmer months by knowing a few tricks and tips before booking their getaways.
Be flexible: Travel experts contend that hundreds of dollars in airfare can be saved by having leeway with the departure times for your destinations. If you can swing it, consider traveling on a Tuesday or Wednesday to nab the cheapest airfare of the week. Waiting until the end of the summer can also yield big savings. Travel prices tend to go down after mid-August when kids start to go back to school.
Be "app happy": Travel & Leisure publishes a list of the 50 best travel apps, and the writers include many they believe will save you money. The magazine recommends these: Dealray for cheap flights, AutoSlash to help you look for car-rental rates, and Roomer to help you find discount hotel rooms.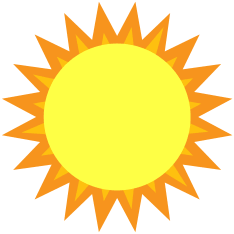 Be open-minded: Frugal travelers should be open-minded to destinations they may not have previously considered. Travel & Leisure recommends using Skyscanner's "search anywhere" feature or KAYAK Explore to travel to places that weren't even on their radar, and maybe save a few bucks in the process. After putting in the dates they wish to jet off, travelers may even find it cheaper to travel internationally than to stay close to home.
Be skeptical: Compare prices on bundled vacations to what it would cost to purchase airfare, hotel nights and rental cars separately. That way you'll definitely know which deal is better. And the same goes for booking search engines; it never hurts to compare prices. It's even more important to check hotels, because prices vary across websites and also devices.
Be able to share: Consider all your options when looking for the cheapest place to stay. That includes seeking friends and family to share accommodations. Don't just check suites at hotels, but also look into home-sharing sites (Airbnb, HomeAway, VRBO, etc.) and even hostels to see if there's a great deal available. Increased costs for the larger accommodations can be split with the family and friends who have traveled with you. This is an excellent way to connect with those close to you, and to save. Your group can even chip in for meals and avoid expensive restaurants.
Be quick: Book end of summer travel as early in the season as you can. Domestic airfare is generally at its cheapest about two months before the departure date. This can fluctuate wildly, so be sure to keep an eye out for a great deal. If you find it's too late to follow this tip for most summer travel, you can take the opportunity to plan ahead for the fall and winter. You can set airfare price alerts on Google Flights or Hopper for trips you want to take in the next year.
Information in this article is general in nature and for your consideration, not as financial advice. Please contact your own financial professionals regarding your specific needs before taking any action based upon this information.