5 Smart Reasons to Buy a Home During the Holidays
Buying a home during the holidays sounds like a terrible idea, right? You've got holiday feasts, family gatherings, gifts and vacation on your mind. But, think again. In fact, it can prove to be a smart move. Here are five reasons why you should buy a home during the holidays.
Motivated sellers
Are buyers really house shopping during the holiday season? Yes, but some buyers may be so preoccupied with holiday festivities that they spend less time searching for a new home. Meanwhile, the slower pace of shopping can motivate sellers. If their house was recently put on the market, this could mean they don't have time to waste and need to sell fast. On the flip side, if a seller's house has been on the market for quite some time, they probably are more willing to negotiate down in price. This is good news for you — both scenarios could end up saving you some cash.
Less competition
Between parties and family gatherings, some buyers take the month off to celebrate and put their house shopping on hold. This means less competition for you and less of a chance you'll end up in a multiple offer situation. While the crowds of buyers are winding down, the chances of your offer being accepted go up. Less competition and less stress is a win-win.
Quick closings
Just like sellers, mortgage and title companies are motivated to close deals and determined to reach their goals before the end of the year. As a result, all parties involved in your transaction will bend over backwards to get your deal done quickly. With fewer client demands, your real estate agent will help you speed through closing.
Easier to hire professionals
During the holidays, it's easy to assume that it might be challenging to find the help of a professional, such as movers, inspectors and contractors. Surprisingly, it can be easier since the buying season has slowed down. You'll have more choices and easier access to the professionals you need.
School winter breaks
For most families with children in school, timing a move can be essential. The holidays are a great opportunity to transition to a new home while schools are on winter break. You'll have time to settle in and get ready for the upcoming school year in your new dream home.
Looking to upsize, downsize or rightsize?
Connect with one of RBFCU's preferred real estate agents. Email realty@rbfcu.org to get started.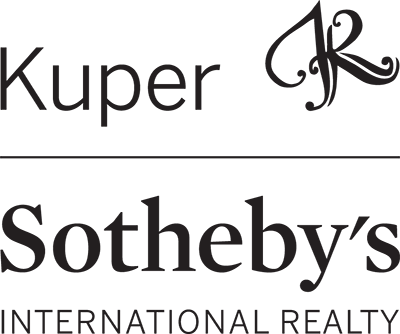 Information in this article is general in nature and for your consideration, not as financial advice. Please contact your own financial professionals regarding your specific needs before taking any action based upon this information.
Kuper Realty Holding Company, LLC dba Kuper Sotheby's International Realty is a subsidiary of RBFCU Services LLC. RBFCU Services LLC is affiliated with Randolph-Brooks Federal Credit Union (RBFCU).