Find RBFCU ATM & Branch
Permalink
RBFCU - Creswell Admin Service Center (Limited Service Branch)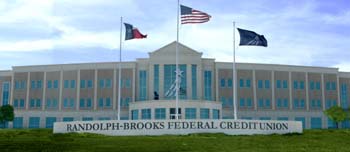 Location Address

One Randolph Brooks Parkway

Live Oak, TX 78233




*This is a limited service branch. No drive-thru available. Please visit our full-service Live Oak Branch at 12415 Old Converse Rd.

Mailing Address

P.O. Box 2097

Universal City, TX 78148




Important: please mail deposits
or loan payments to the mailing
address provided above.
Lobby Hours
Monday - Friday, 9 - 5
Walk-up ATM