How to Find the Home You Love
Buying your dream home is an exciting prospect in life, but it can be overwhelming. Fortunately, finding the perfect home can be a lot easier with a bit of planning and a dedicated real estate professional. And, once you find the home you love, you and your loved ones will always have a place to truly live and make memories.
Here are some tips to prepare you for finding the home you love.
Do Know Your Budget and Personal Finances
When searching for a home, evaluate your financial information, such as monthly income, recent tax returns, credit score and your debt-to-income ratio, to develop a better understanding of what you can afford today and in the future.
Don't Rush
Before you begin house hunting, create a solid list of priorities and narrow the list down based on your preferences and needs, such as the number of bedrooms, granite countertops or hardwood floors. By creating a list, it's easier to paint a clear picture of the top things needed for your dream home.
Do Get Pre-qualified
Getting pre-qualified gives you a better idea of the loan amount you may qualify for and what houses are within your price range. The pre-qualification process is free, informs sellers that you are a qualified homebuyer and speeds up final approvals and closing.
Don't Do it Alone
Purchasing a home can be an overwhelming process, but you don't have to do it alone. RBFCU's preferred real estate partner, Kuper Sotheby's International Realty, is here to help you find the home you love.
By choosing Kuper Sotheby's International Realty as your buyer's representative and using RB Mortgage for your home financing needs, you may be eligible to receive a rebate of up to 20 percent of your agent's commission at the closing of your transaction.1 The Member Benefit Program is exclusive to members of RBFCU.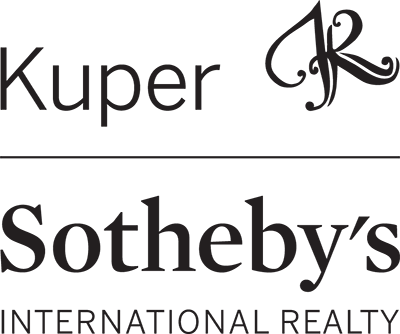 1Calculated on the 3% commission earned by the RBFCU preferred real estate agent.
Homebuyers are eligible to receive up to 20% of the agent's commission, which will be credited on the closing disclosure and applied to closing costs and prepaid items.
To be eligible for the commission rebate, you must be an RBFCU member, use an RBFCU preferred real estate agent (Kuper Sotheby's International Realty or RBFCU Realty) and at least one preferred provider (RB Mortgage NMLS # 862516, Preserve Title Company or RBFCU Mortgage NMLS # 583215), and notify the RBFCU preferred real estate agent of your interest in the program prior to projected closing date and execution of contract. RBFCU member benefit program is subject to change without notice. Kuper Realty Holding Company, LLC dba Kuper Sotheby's International Realty, RBFCU Realty LLC, RB Mortgage LLC and Preserve Title Company LLC are subsidiaries of RBFCU Services LLC. RBFCU Services LLC is affiliated with Randolph-Brooks Federal Credit Union (RBFCU). Loans subject to credit approval. Rates and terms subject to change without notice. RBFCU mortgage loans are available only on property in Texas.