Home Buying & Selling Services
Earn hundreds, maybe even thousands of dollars with a great rebate program1 available through RB Premier Realty LLC. By using an RB Realty agent to buy or sell your home, you can enjoy the benefits of a one-stop real estate shopping experience, as well as earn money back once you complete your transaction.
You'll have access to a simplified home buying or selling process that offers tips, tools and listings to make your experience easier. Using RB Realty, you can connect with an experienced real estate agent and find the home that best fits your needs.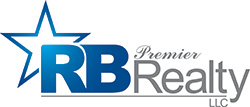 To find out how you can save or earn money from the sale or purchase of your next home, call us today at 210-637-3098 or email rbrealty@rbfcu.org.
To apply for a pre-approved RBFCU Mortgage Loan,2 click the "Apply Now" button.

Plus, when you are ready to close on a home, we also offer title services through RB Title LLC.3
1RB Premier Realty LLC (RB Realty) is a wholly-owned subsidiary of RB Financial LLC, which is affiliated with Randolph-Brooks Federal Credit Union. The rebate or credit is calculated on the total commission earned by the RB Realty buyer's agent. For example, if you purchase a home valued at $175,000 and the RB Realty real estate agent earns a 3% commission (i.e., $5,250), you receive a 20% rebate or credit of that 3% commission that equals $1,050.)
2Loans are subject to credit approval. Rates and terms are subject to change without notice. RBFCU Mortgage Loans are available only on property in Texas.
3RB Title LLC is a wholly-owned subsidiary of RB Financial LLC. RB Financial LLC is a wholly-owned subsidiary of Randolph-Brooks Federal Credit Union.
Lender licensed by the National Mortgage Licensing System under registration number 583215.